Editing by Kate Yuan
AMEC, the Chinese top semiconductor equipment manufacturer reported a 36.82% year-on-year increase of revenue RMB1.339 billion ($207 million) in the first half of 2021. Sales of etching equipment reached RMB858 million ($132.8 million), an increase of 83.8% year on year, according to its roadshow held on August 25.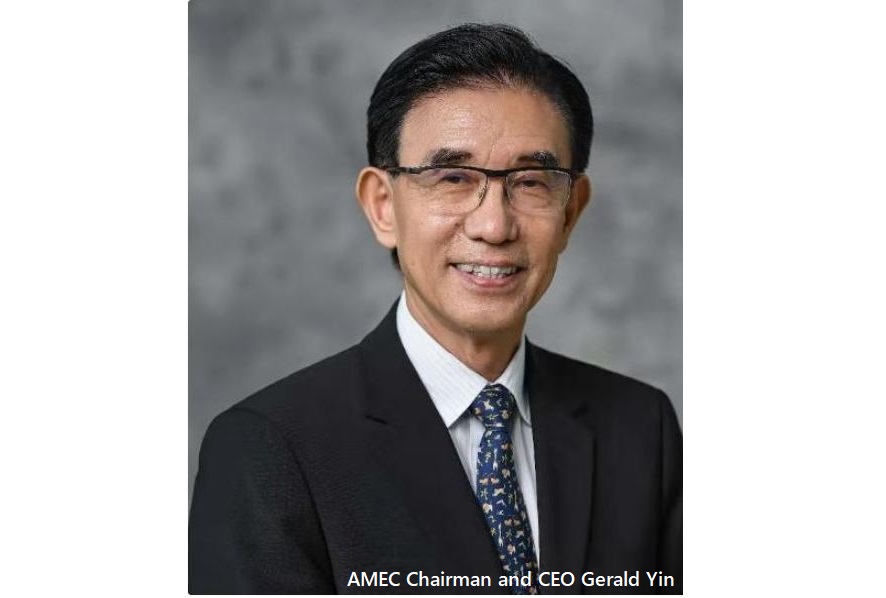 Gerald Yin, chairman and CEO of the Shanghai-based AMEC (Advanced Micro-Fabrication Equipment Inc. 中微公司) pointed out that despite the slowdown of global economic growth, the semiconductor industry, especially the semiconductor equipment industry, has continued to rise.
Listed on the SSE STAR Market since July 2019, the company trades in the range of RMB162($25.07) to RMB159($24.61) per share in recent months and is one of the 20 listed semiconductor companies followed by institutional investors in China.
AMEC has been a shining example of China's progress in semiconductor equipment making. It supplies to both Chinese and global markets equipment of process technologies and tools for semiconductor and LEDs making. The company's etch tools enable chipmakers to build devices for diverse applications at nodes as low as 5nm and beyond, while its MOCVD systems lead the market for the production of blue LEDs. More than 1800 AMEC process units, comprising both product lines, have been installed at 77 leading customer fabs across Asia and Europe. According to the company's website, AMEC operates in Shanghai, Nanchang and Xiamen, Taiwan, with regional subsidiaries in Japan, South Korea, Singapore, and the United States.
In 2004, Gerald Yin returned to China at 60 and founded AMEC. He graduated from the physics department at the University of Science and Technology of China in 1968 and had further studies at Peking University. He got his Ph.D. in physical chemistry at UCLA in 1984 and started his 16 years of career at IBM, Lam Research, and Applied Materials. He had more than 28 years of product development and executive management experience in the semiconductor equipment industry. His team has helped China overcome many problems in the chip field under his leadership.
Looking ahead, Gerald Yin said that AMEC would expand its business to pan-semiconductor sectors and exploring opportunities in other emerging fields. In June it announced to build a 1.5-billion-yuan (US$231 million) investment project in the Lingang area and an enhanced portfolio for booming Mini LED production. The project will cover 180,000 square meters and focus on integrated circuit research, testing, and industrialization. It will begin operations in 2022.
Earlier reported by Shanghai Daily, AMEC launched Prismo UniMax, an advanced Metal Organic Chemical Vapor Deposition tool engineered for Mini LED production. The panels are used in LED-based televisions, tablets, laptops, monitors, smartphones, and automotive displays.
According to SEMI forecasts, global semiconductor equipment will grow by 12% in 2021, reaching $79.7 billion. China's self-supply of chips will increase, from 10.2% in 2010 to 19.4% in 2025. However, the proportion of domestic equipment procurement is still at a low level, only taking up 7% of the total procurement in 2020. Broad development potential has been shown in this area.