Editing by Greg Gao
Representatives from Qualcomm, Imagination Technologies, Black Sesame, Cambricon Technologies, and other chip design and IP vendors talked about building a high-end chip ecosystem in China, pointing to autonomous driving as the key application at the JW Semiconductor Summit (JWSS 2021).
Han Xiaomin, General Manager of JW Insights' consulting division, analyzed the high-end general-purpose IC application market. He said, "PCs, mobile phones, data centers and automobiles all rely on high-end general-purpose chips, bringing a huge market potential."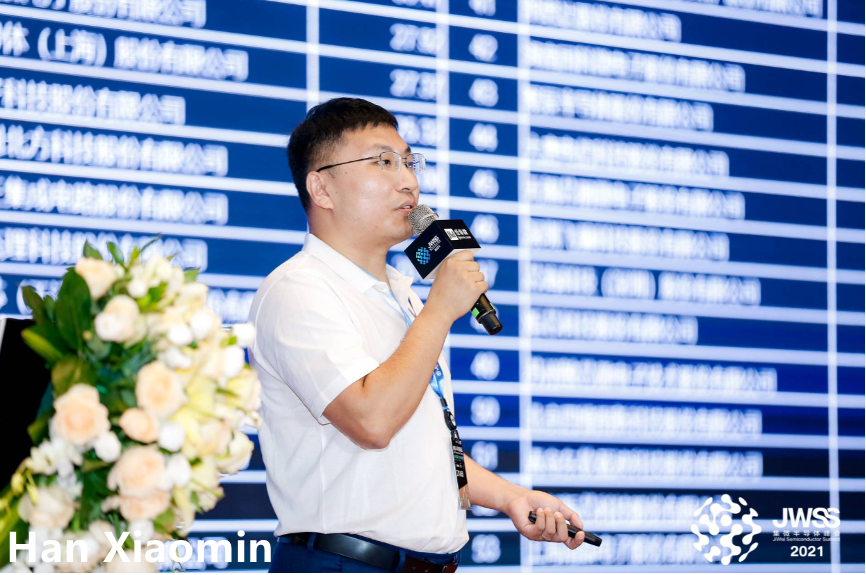 The growth of the global semiconductor industry depends on the development of high-end general-purpose chips. Among the top 20 semiconductor companies in the world last year, five were memory companies, seven were high-end general-purpose chip companies, which grew faster than the average level of the semiconductor industry.
Yang Yuxin, CMO of Black Sesame Technologies, a Shanghai-based AI digital imaging technology firm that provides solutions for image processing and computing images, pointed out that autonomous driving will be the core technology for the entire automotive industry. It is no longer simply around the auto industry itself and has become the basic technology of intelligent transportation in the digital transformation of an entire city.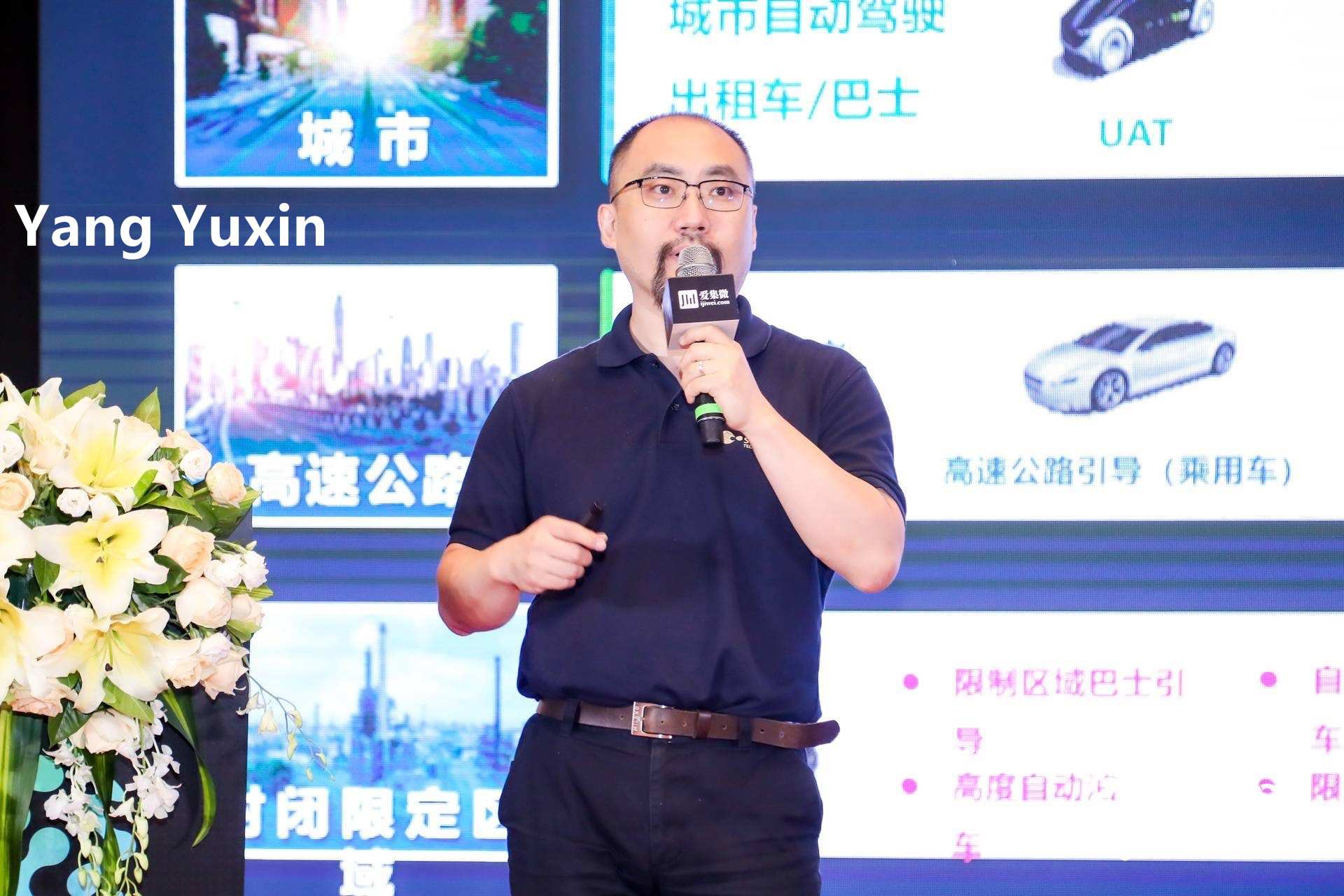 With the advent of the autonomous driving era, automotive innovations have focused more on core chips, AI, electronic architecture, and battery technology, he added.
Autonomous driving is rapidly evolving to L2+/L3, which has become a necessary service for consumers. It implies that high-performance SOC chips and AI computing platforms are the basis in the autonomous driving evolution. To promote the development of the entire smart car industry, Yang said that IC is one of the most critical challenges.
However, he pointed that the core chip for smart driving in China is mainly dependent on overseas suppliers, and the domestic chip industry in China urgently needs to make breakthroughs.
There may be thousands of new chip design companies every year. Still, very few can design high-performance automotive chips because they involve more challenges in advanced process/packaging, design, verification, power consumption/reliability.
Liu Daofu, co-founder & vice president of Cambricon Technologies, a provider of chip products and system software solutions, said in his speech that AI technology development mainly depends on the support of dedicated chips. He also shared Cambricon's strategy and product layout in this field.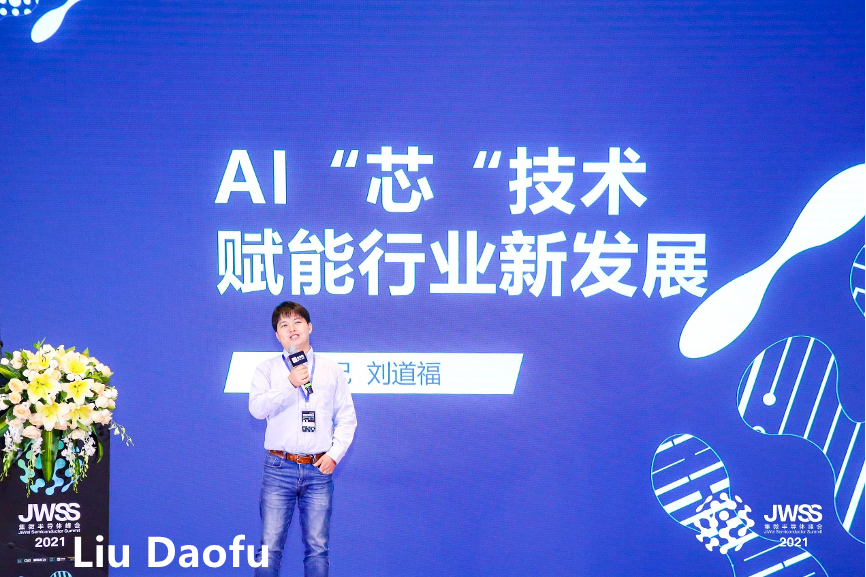 In the traditional industrial era, electricity determined the upper limit of industrial development and became a very important production resource. Then, with the advent of the artificial intelligence era, it is the computing power that determines the upper limit of the level of intelligence and supports the implementation of artificial intelligence in all walks of life, said Liu.
The chip's computing power needs breakthroughs since massive and complex algorithms, the huge amount of data requires to be processed by high computing power chips. At the same time, artificial intelligence technology also demands smart chips with greater computing power and higher energy efficiency.
Liu Guojun, VP and General Manager of Imagination Technologies China, shared his views on how GPU+AI technology will empower digital upgrades.
The various smart application scenarios such as smartphones, IoT, smart offices, connected factories, smart cities, self-driving cars all generate massive amounts of data every day. The demand for processing these immense amounts of data is driving the rapid growth of processor computing power demand such as GPUs, Liu believed.
He said, with the high demand for computing power, the Post-Moore Era has seen heterogeneous computing with accelerator become a viable solution to meet computing power needs in various fields around the world. The heterogeneous integration of GPUs and dedicated AI accelerator opens up new directions for increasing computing power in areas such as games, transportation, healthcare, cloud computing, robotics, IoT and high-performance computing.
Liu pointed out, "According to Gartner's data, GPU accelerators can deliver excellent performance for highly parallel computing-intensive workloads in HPC, DNN training and inference. The adoption of GPU gas pedals will increase by 100% in the next 2-5 years, from 5-20% last year to 20-50% this year."
He also emphasized that the industry should maintain cooperation. Imagination pays more attention to ecological construction in both smartphones as well as the automotive field and establishes cooperation with partners.
The global chip giant Qualcomm has been active in the automotive field for nearly 20 years, and its intensive R&D and investment continue to drive key technology innovations.
Ai Hezhi, Senior Director of Product Marketing of Qualcomm, delivered a speech on collaboration in creating an ecosystem for smart car innovative platforms. "Automotive electronic/electrical architectures are evolving from traditional ECUs to domain controllers and centralized architectures. Centralized architectures supporting partitioned computing are expected to emerge after 2025, then the emerging EV manufacturers and the whole chip industry chain will gain new opportunities and momentum," he said.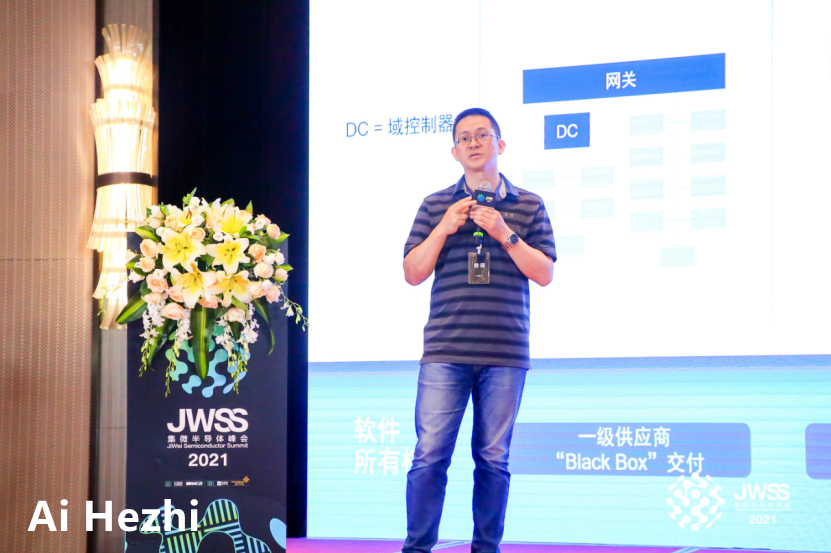 In January, Qualcomm launched its 4th generation Snapdragon automotive digital cockpit platform with a 5nm process, providing auto manufacturers with one of the industry's highest performance SoCs (System-on-Chip) with low power consumption and efficient heat dissipation.
According to Ai Hezhi, Qualcomm's automotive solutions are used in more than 150 million vehicles worldwide, and 20 of the top 25 car companies selected the Qualcomm Snapdragon automotive digital cockpit platform. The total value of Qualcomm's automotive solutions orders exceeds US$9 billion, including in-vehicle networking, Infotainment and in-vehicle connectivity.
The 5th Jiwei Semiconductor Summit was held successfully on June 25-26 in Xiamen of Fujian Province in south-eastern China. It is one of the premier events of the Chinese semiconductor investment community, organized annually by JW Insights and the China Semiconductor Investment Alliance (CSIA). Under the theme "Together we lead the change," more than 1,400 participants joined the event this year, including business executives and investors from the Chinese semiconductor industry.