(JW Insights) Sep 25 -- China ranked second with five million net additions of mobile subscribers in the second quarter of 2023, following India with seven million, according to Ericsson's Mobility Report Update released recently.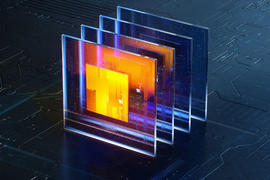 Mobile subscriptions totaled 8.3 billion, with a net addition of 40 million subscriptions during the second quarter. The US ranked third with three million net additions during the time.
The number of unique mobile subscribers is 6.1 billion. Global mobile subscription penetration was 105 percent.
Mobile broadband subscriptions grew by about 100 million in the quarter, totaling 7.4 billion, a year-on-year increase of five percent. Mobile broadband now accounts for 88 percent of all mobile subscriptions.
Mobile data traffic grew by 33 percent between Q2 2022 and Q2 2023. 4G subscriptions increased by 11 million, totaling about 5.2 billion, representing 62 percent of all mobile subscriptions.
Moreover, the Q2 additions bring the global number of 5G subscriptions close to 1.3 billion. About 260 communications service providers (CSPs) have launched commercial 5G services. About 35 CSPs have launched 5G standalone (SA) networks.
(Li PP)