By Kate Yuan
(JW Insights) Sep 21 -- Meng Wanzhou, Huawei's deputy chairwoman, rotating chairwoman, and CFO, unveiled the company's All Intelligence strategy, and showed commitment to providing computing power to support China's AI development, at the Huawei Connect 2023 in Shanghai on September 20.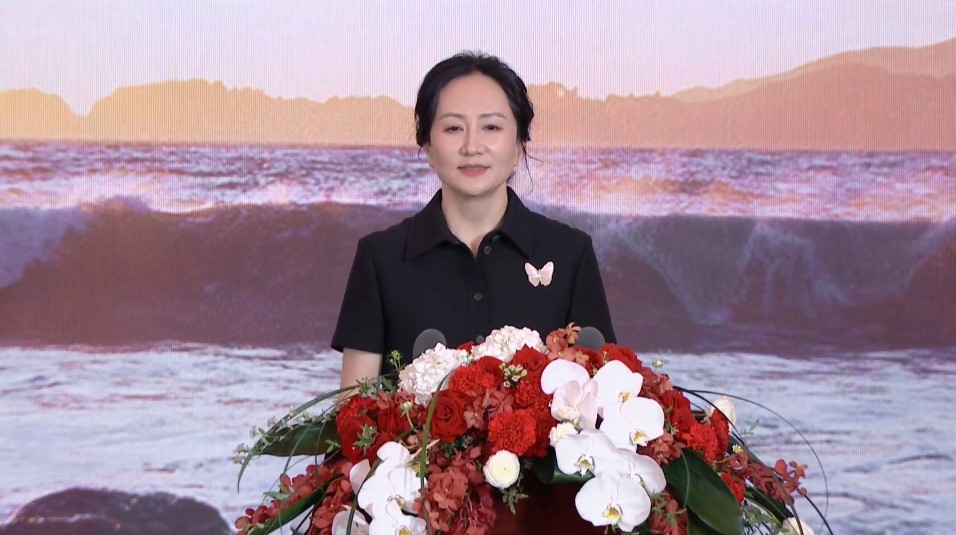 Key to this strategy is providing the massive amounts of computing power needed to train foundation models for different industries, according to Huawei.
"Huawei is committed to building a solid computing backbone for China – and another option for the world," said Meng in her keynote. "We will keep strengthening the synergy between hardware, software, chips, edge, devices, and cloud to provide fertile ground for a thriving ecosystem. Our end goal is to help meet the diverse AI computing needs of different industries."
Huawei's All Intelligence strategy will accelerate the intelligent transformation for all industries, making all things interconnected, all applications modelable, and all decisions computable. Guided by this strategy, Huawei will continue to build a solid computing power foundation, enabling diverse applications and empowering various industries, she added.
"In the past, different application scenarios required different models. Now, large models can adapt to multiple business scenarios, significantly reducing the threshold for AI development and application and shortening the cycle from technology to applications," said Meng.
For the past two decades, Huawei has worked with the industry to drive information and communications technology forward. As AI gains steam, and its impact on industry continues to grow, Huawei's All Intelligence strategy is designed to help all industries make the most of new strategic opportunities presented by AI, the company said in a statement.