By Kate Yuan
(JW Insights) May 16 -- Chinese smartphone giant OPPO is running its German website with a banner that reads, "Some of the Android phones are not available in Germany, including the Reno 8 series and Find N2 Flip," JW Insights learned.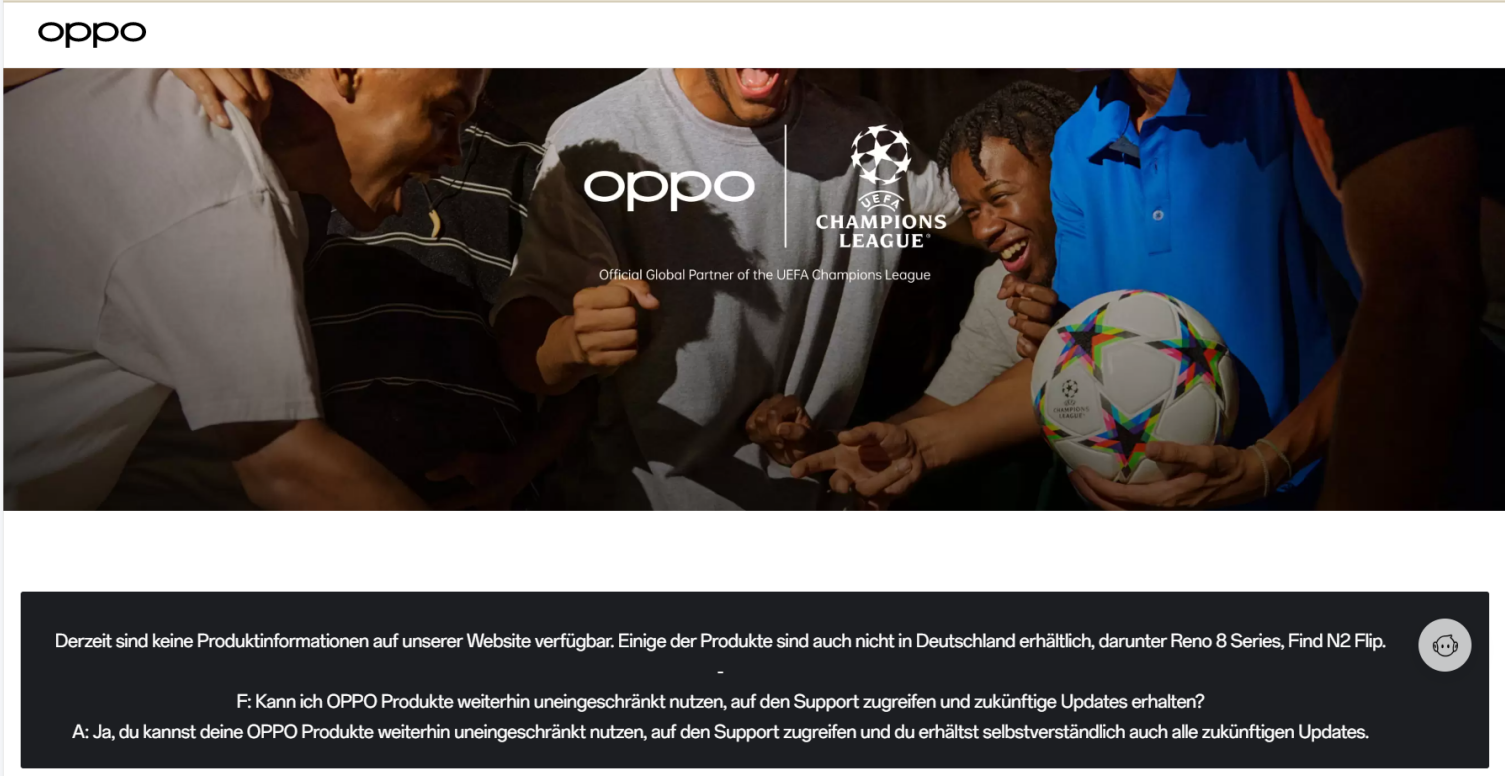 Both OPPO and OnePlus currently are not selling phones in Germany after a patent dispute with Nokia. However, they offer standard European product lines in other markets, according to a previous report by JW Insights.
OPPO and OnePlus have cleared inventory with French distributors and have no plans to restock sold-out products or launch new ones, insiders told French media Frandroid on May 6.
On March 29, the two companies reaffirmed their commitment to the European business, refuting rumors on social media that they might withdraw from some markets. In a joint statement, both brands reiterated their plans to stay in "all existing European markets and the UK."