By Li Panpan
The Mexican factory owned by China's leading LED driver manufacturer Inventronics(英飞特) has passed the audits by its several major customers and is expected to improve production output, but it still faces raw material supply problems. The company shared this information on its investor relationship management platform of the Shenzhen Stock Exchange on June 23.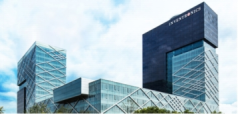 Established in 2007 and listed in 2016, Hangzhou-based Inventronics is one of the world's top LED driver manufacturers specializing in building innovative, highly reliable, and long-life products that are certified compliant with all major international safety and performance standards. It has offices, warehouses, and plants around the globe.
The Mexican factory mainly serves major customers in North America, with high requirements for factory audits resulting in an extended introductory period. Its gross profit currently is low primarily because the production capacity has not been fully released. And the global shortage of raw materials has also affected its production capacity.
The company said its Indian factory's production capacity has recently been limited by the pandemic but maintains generally stable production. Its global presence enables it to avoid systemic risks in a single region and stay competitive at home and abroad.
The global LED driver market shows a good growth trend with stable customer demand. With a wide range of products and expanding applications, the risk of the fluctuations could be adequately controlled, added the company.