Editing by Li Panpan
Medium and small-size Chinese automotive electronics manufacturers are being hit hard with the turbulences in the global automotive industry. Their delayed product deliveries due to chip shortages lead to default losses, and skyrocketing prices of short-supply materials like automobile-level MCUs make them suffer more.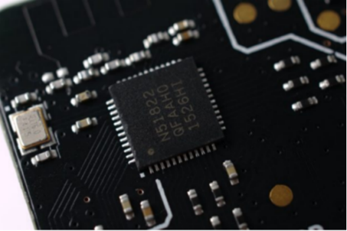 In the middle of 2020, production and deliveries of MCU and other automotive semiconductors were lagged behind the rebound in market demand given the control of the global pandemic. Until now, automotive MCUs from international suppliers are still out of stock. Shu Yuting, the spokesperson for China's Ministry of Commerce, said last December, "It's clear to us that chip supply shortage can't be solved in a short time and overall cost of enterprises remains high."
The manager of a Guangzhou-based automotive electronics manufacturers said, "Prices of MCUs from international suppliers increased tenfold at least in 2021 due to chip shortage, and we lost tens of millions of RMB."
It is widely believed in China's IC industry that the chip shortages won't ease until 2023. AMD CTO and Executive Vice President Mark Papermaster believes that the silicon industry may eventually reach a balance between supply and demand in 2023. Cai Lixing, vice chairman of Media Tek, also said the short supply of chips would remain in 2022.
Automotive MCUs are a huge market, accounting for about 40% of total MCU sales over the past decade. However, its supply and demand have been unbalanced over the past few years.
McClean Report from IC Insights expects automotive MCU sales to surge 23% to a record high of $7.6 billion during the economic recovery in 2021, 14% in 2022, and 16% in 2023.
Natural disasters, including the pandemic and market competitiveness pattern, cause supply setbacks in the Chinese market. A massive power outage in Texas of the U.S. shut down fabs during last February's historic arctic cold snap, and some fabs in Japan were severely damaged by fires.
What's worse for the Chinese market is that there are no Chinese mainland companies among the top ten MCU manufacturers in the world in 2019. Renesas Electronics, NXP, Microchip Technology, STMicroelectronics, Infineon, and other foreign manufacturers occupy a high market share in the mid-to-high-end MCU market.
Chinese MCU players started late in this sector and it will take more time for them to enter the existing ecosystem. High-performance MCUs require high chip design capabilities and wafer manufacturing processes, and special MCUs require a lot of know-how experience accumulation. The Chinese MCU suppliers' market share is still small in the middle and high end.
One Chinese automotive electronics company executive commented, "You had to admit to the fact of increased price and delayed deliveries; nobody knew when it would get better. You can only wait."
Many others are looking for domestic substitutes, but it is a prolonged process. Safety and reliability tests are the challenges for Chinese suppliers. An automotive electronics engineer for new energy vehicles said they tried to use MCUs from Chinese makers in the test run but failed with chip fallout.
But new market opportunities are creating new opportunities for stronger Chinese MUC suppliers, especially in the transition of the traditional automobile to new energy and electronic vehicles. GigaDevice (兆易创新), ChipON (芯旺微), AutoChips Inc (杰发科技), and YT Micro (云途半导体) have come up with popular products for the smart cockpit in the booming EV market.
Wang Kai, CEO of Siengine Technology, told JW Insights, "Domestic substitutes can only survive for a short time if chip design and production capacity cannot be improved. Because if there is no shortage of stock in the market and prices return to normal, downstream manufacturers may still use chips from major international manufacturers. Therefore, we believe that it is necessary to build a solid foundation and consolidate our innovative strength in chip R&D to compete with big overseas companies."
Wang Wei, marketing director of MindMotion Microelectronics, who has many years of working experience in large multinational companies, said, "Local companies should improve their technology in a down-to-earth manner, instead of thinking about using two or three years to complete with those big overseas companies with five years or even longer time in developing their products. It is their years of technological accumulation that can help those international suppliers overcome difficulties effectively and quickly in MCU development. This is their advantage and the weakness for domestic suppliers."