By Gong Jiajia, JW Insights correspondent
IMEC (Interuniversity Microelectronics Centre) has recently joined Wuxi Semiconductor Industry Association (WXSIA) in Wuxi city of Jiangsu Province, indicating Wuxi city's value and ambition in becoming 1st tier IC industry city in China, JW Insights learned.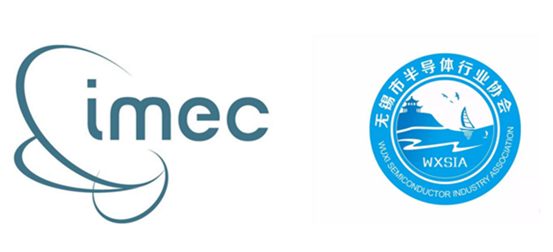 IMEC is the world-leading R&D and innovation hub in nanoelectronics and digital technologies, working with Intel, Sony, Samsung, Huawei, and other semiconductor and system companies with over 600 million euros in 2019.
Wuxi is the 4th city on a 2020 China's IC city ranking after Shanghai, Beijing, and Shenzhen. Its IC industry output value increased 15% last year at RMB98.9 billion (US$15.3 billion), one-ninth of the national total, according to Wuxi's official reports.
Wuxi started its IC industry in the 1960s and has well leveraged its strength, progressing well in this new era of digital transformation. The city has three IC companies listed on Shanghai Stock Exchange - CR Micro, Chipown and Etek
Wuxi's relationship is traced to September 2018 when Wuxi Mayor Huang Qin visited IMEC headquarter and had a dialogue with IMEC Global VP Masoud Imirgoli on talent training and technology cooperation.
Following that WXSIA and other institutes worked closer with IMEC. In 2019, Wuxi held another edition of the World IoT Expo, including a China Europe Forum on IoT and the signing of a cooperation memorandum. In 2020, Wuxi and IMEC signed a formal agreement for high-end talent training and technology transfer.
Huang Anjun, WXSIA Secretary-General, said, "Wuxi is engaged in building up a stronger semiconductor industry, with links to international supply and innovation chain. We would like to deepen our international cooperation through IMEC with its world-class infrastructure, advanced technology resources, and top-notch faculties. We would like to train a group of experts with mastery of core technologies and turn Wuxi into China's first-tier and internationally well-known IC industry base."